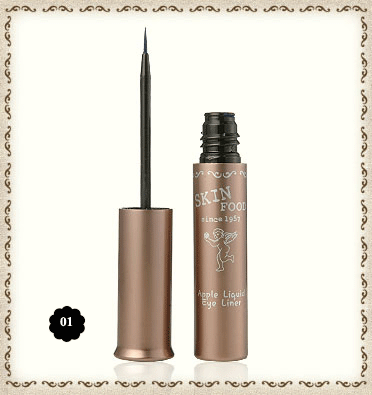 I have hit the motherload!! After numerous purchases of crappy liquid eyeliner that just makes me look like various species of pandas and raccoon... I have finally found the best liquid eyeliner ever!!
Waterproof... CHECK!
Smudgeproof... CHECK!
Liquid smoothness... CHECK!
Colour vivacity... CHECK!
Easy-to-handle brush... CHECK!
Compact packaging... CHECK!
Affordable price... CHECK! *
it's only RM25.50. bargain!!
*
I am so sticking with this eyeliner until kingdom come!
Oh and check out their mascara too. Simply divine. The best I've used to date. There's 2 types
1.) Chestnut Lengthening Mascara
2.) Mini Curl Mascara.
I've tried the first and its perfect for those who'd wanna lengthen their lashes and yet wanna keep their lashes look as natural as possible. Just remember to curl your lashes first though. Will check out the second one as soon as my current mascara is done. Mascara is also selling at RM25.5o. Don't you love this company or what?!